Sustaining good mental health
Overview
Mental health promotion and prevention strategies can help keep us healthy by sustaining good mental health. Within Planning for Wellbeing, we consider good mental health to be a broad concept that includes dimensions relating to emotional, social, cultural, and spiritual wellbeing, as well as connection to community. Chapter three of Planning for Wellbeing is focused on sustaining good mental health.
Objectives and actions
Promote and support delivery of Peer to Peer school-based programs that help students and young people, particularly those at risk of mental ill health, to build their resilience and coping skills, including: promoting strengths-based / role modelling approaches that empower students to help themselves and others; and publishing and promoting a directory of schools-based resilience building programs in Brisbane North to help schools and teachers achieve the mental wellbeing objectives in the National Curriculum
Promote evidence-informed resilience building interventions, including: resilience-based research or intervention evaluation, including longitudinal approaches that explore the relationship between resilience and other individual, social and/or demographic variables; strengths based approaches to resilience building (e.g. Positive Psychology/ PERMA models); and evidence based interventions that encapsulate the Beyond Blue definition of resilience
Informed by the positive, local responses to build resilience and social inclusion as a result of the impact of COVID-19 and social isolation, promote and expand family, neighbourhood and peer natural support networks to work together with service systems to enable people to stay well rather than responding to illness in a crisis driven way
Establish and support a North Brisbane and Moreton Bay Mentally Healthy Workplace Alliance to drive mental health and wellbeing in the workplace
Promote availability of the 'Prospectus: Mental Health Recovery and Clinical Programs' to service providers through available channels and networks e.g. websites, Twitter, LinkedIn, Facebook, newsletters
Planned completion
Ongoing
Facilitate opportunities for Domestic Violence and Family Violence services to develop and/or access referral pathways with PHN-funded mental health hubs
Implement targeted local/regional events and campaigns in Brisbane North which are aligned with and complement state-wide and national mental health anti-stigma campaigns through the regional mental health promotion and prevention action group
Maximise community mental health sector opportunities for anti-stigma events
Combine Heads Up and anti-stigma in the workplace elements in the event planned for employers to be held in national safe work month (October) subsequent to Mental Health Week 2020
Planned completion
2019/20
Empower people whose mental wellbeing has been affected by the economic impact of COVID-19 to access support that is community based and targeted specifically to their needs
Establish a regional mental health promotion and prevention action group, which includes cross-membership with members of the Equally Well Reference Group
Identify upcoming statewide and national campaigns, and develop complementary regional/local work which helps maximise impact through the regional mental health promotion and prevention action group
Promote community mental health sector involvement in regional events for Mental Health Week, including innovative approaches e.g. online forums/activities, and leverage the virtual forms of delivery that many organisations have strengthened during the COVID-19 pandemic
Support Collaboration in Mind (CiM) to oversee the action plan for physical and mental health in the Brisbane North Region in accordance with the Equally Well Consensus Statement and advised by the Equally Well Reference Group
Planned completion
Ongoing
Use the momentum generated by the response to COVID-19 to improve the service system to one with a stronger focus on natural supports, community-based services and staying well and offers real alternatives to ED presentations, hospital admissions and clinical responses
Informed by the positive, local responses to build resilience and social inclusion as a result of the impact of COVID-19 and social isolation, promote and expand family, neighbourhood and peer natural support networks to raise awareness of mental health and drive promotional messages and community based early intervention strategies
Promote education, information and health literacy on the nature of Carer Reform across the Nation and how this impacts/changes carer support in Brisbane North – using and sharing this information consistently, so that correct messaging to, and engagement with, Families and Carers occurs
Actively promote support services for Families and Carers widely, including via People with a Lived/Living Experience
Planned completion
Ongoing
Meet with Regional Plan Action Group for Families and Carers to determine how we may be able to collaborate
Governance
The Good Mental Health Stakeholder Group was convened by Queensland Alliance for Mental Health, and was comprised of stakeholders with a vested interest in the promotion of good mental health and the prevention of mental illness. The Good Mental Health Stakeholder Group had direct oversight over implementation of Chapter Three – Sustaining good mental health within Planning for Wellbeing. The group is no longer active.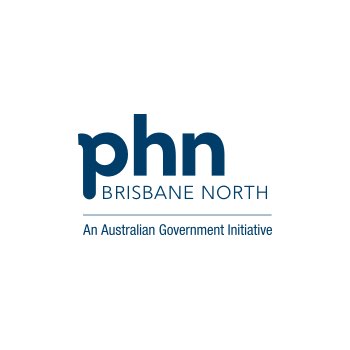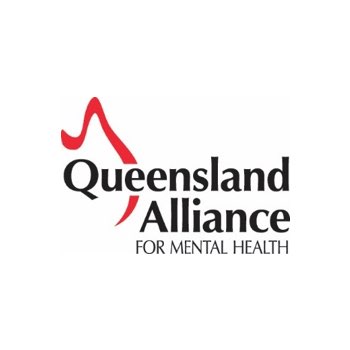 Membership
No current membership, as per above
Achievements
Planning for Wellbeing utilises Everymind's Prevention First Framework [1] to shape the approaches to promotion and prevention outlined in the Plan.  These include strategies that:
Build health public policy;
Create supportive environments;
Strengthen communities to take action;
Promote mental health and wellbeing;
Develop personal skills; and
Reorient services
The shared objectives for sustaining good mental health are focused on building people's resilience so that they are better equipped to face, and bounce back from, distressing life events; as well as addressing stigma.  A summary of some key achievements against the shared objectives is included below.
[1] http://s3-ap-southeast-2.amazonaws.com/everymind/assets/Uploads/EM-0026-Prevention-First-Framework.pdf
Summary of Achievements
The actions to achieve this objective are focused on resilience building.  Various organisations across the region offer programs, workshops and sessions aimed at building resilience – such as mental health information sessions, peer support groups, health and wellness workshops, relaxation workshops, healthy eating workshops etc.  The My Mental Health website [1]  consolidates the various programs and sessions in one location, allowing people to search via region, the type of event, when the event is scheduled, and who the event is targeting, as well as download any relevant registration details.  The My Mental Health website also now incorporates all the workshops and courses that were previously included in the Mental Health Recovery and Clinical Programs Prospectus, facilitating access to a broader range of resilience-building activities.
Preventing stigma is ongoing work.  One major stigma reduction strategy that brings the region together every year is the Brisbane Mental Health Expo.  Now in its 9th year, the Expo brings people together for a fun event with food, music, arts, interactive workshops… whilst promoting a vast range of health and wellbeing programs and services.  Over 60 local organisations actively participate.  The event is free, and aims to combat the stigma experienced by people with mental illness or problematic drug or alcohol use, as well as increase mental health literacy for the wider population.
The actions to achieve this objective are centred on enhancing and leveraging off existing activities and resources to promote mental health and prevent illness.  An obvious achievement is the annual promotion and active engagement in local events to celebrate Mental Health Week.  Most, if not all mental health services in the Brisbane North region take advantage of the opportunity to reach out and connect with people during Mental Health Week, either formally by hosting an event, or more informally by engaging in other local activities.
The PHN, along with a large number of other local, regional and national organisations, has committed to the Equally Well Consensus Statement [1]– with a vision to improve the quality of life of people living with mental illness by providing equity of access to quality health care.  This commitment shapes all our work, and is evidenced by the PHN's preferred models of service delivery which promote the central role of general practice in ongoing mental health care.
The actions to achieve this objective are focused on encouraging family-inclusive practice and promoting support services to families and carers to keep people well.  As an indicator of progress towards this, contractually, all PHN commissioned providers, are expected to ensure that practitioners engaged to deliver services have the requisite training in family-inclusive practice – whether that be for mental health services, alcohol and other drug services, or suicide prevention services.
Success stories